Beautiful redhead Skyler is a stunning, classy escort who is Secrets' newest and most coveted escort in Manchester. Exceptionally pretty with her long, shining silky hair and natural good looks, Skyler is most definitely blessed!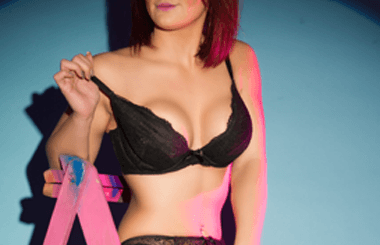 Tall and leggy with a slim, yet shapely figure and a sophisticated, chic sense of dress, Skyler makes a fantastic choice for guys who want to book a gorgeous lady to accompany them on social or work outings, safe in the knowledge that not only is she beautiful and stylish enough to stir the envy of every man in the room, she will also guarantee your discretion with her understated professionalism.
Well-travelled and culturally enlightened, Skyler loves the feeling of sunshine on her skin as much as the crisp freshness of snowy slopes, and if anyone can say 'been there, done that' it's Skyler! Perpetually hungry for more travel and ever more exciting experiences, Skyler's lust for life and need for new adventures is exactly what makes her so appealing as an escort. Coolly professional in the air, yet wild and wicked on the ground, Skyler's venture into the world of escorting is proof that all good girls have a naughty streak, and Skyler is certainly no exception. Skyler is well spoken, well dressed and subtle in her approach, which means that she will turn heads with her beauty and style while remaining quietly aloof to all except you. When you book a date will Skyler, you can be secure in the knowledge that she is entirely yours for the evening – others can look, but they certainly cannot have. Affectionate and eager to please, this redhead is not merely pretty to look at; she's also a delight to spend time with.
And what happens once the hotel door closes and it's just you and this trophy date...? Rest assured that cool, chic Skyler is hotter and more passionate than a desert sun, and she'll have you panting in no time at all. Once she removes her designer dress to slip into something more comfortable, and you see her long legs clad in silky, lace-topped stockings, with that slim, shapely figure beautifully packaged in smooth satin, you'll be as eager as a teenager to experience exactly what it is that makes Skyler so very special. Sexy, sultry and so very, very seductive, Skyler will have you wrapped around her dainty little finger at the drop of a g-string. Tempting, alluring and absolutely satiating in every way, Skyler comes highly recommended as a lady who will ensure that you are left completely satisfied.
Able to visit your home or hotel, or attend any social or public event, Skyler is available for bookings in Manchester and the local surrounding area including the airport. Don't wait around guys, this stunning escort is going to be VERY popular.
For more information please call us now 0161-798-6769...