Welcome to the newest babe on the block, Lara! You lucky guys have come to the right place if you're looking for a stunner with a body just made for sin. Lara joins us from a professional background and she's set to be one of the most enchanting and tempting of the many brunette beauties here at Secrets Escorts.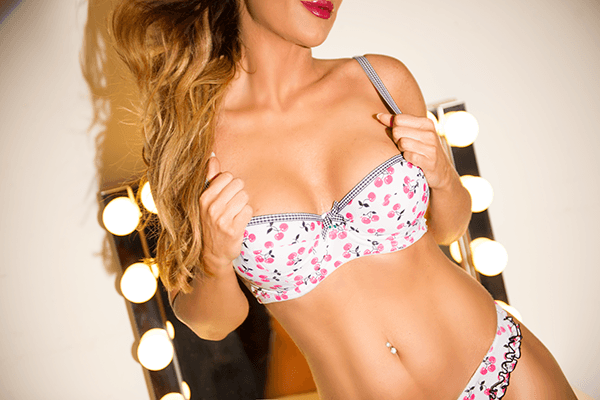 With some distant Arabian and Mediterranean heritage that gives Lara a dusky, exotic look, this gorgeous girl is a treat for all your senses. With a spectacular figure that's maintained 24-7, Lara's tight and toned physique and pert bust make her a guaranteed head turner in any crowd. At just 26 years old, this lady has already conquered her professional ambitions and is now firmly establishing herself as one of Secrets most asked-for escorts. Always up for a wild time, Lara thought she'd give you a little insight into what makes her heart pound and her panties moist.
Secrets: 'Hey Lara, so what brings a career girl like you to the night time world of Secrets?'
Lara: 'I'm a pretty busy bee, it's true! For me, becoming an escort allows me the flexibility to pursue my career goals by day while also indulging in my secret passion of playing with hot and horny guys by night. I love men who are as insatiable as I am, and with whom I can set free my wildest desires.'
Secrets: 'How do you like a date to start?'
Lara: 'I love to dance, and I'm proud of my body, so if you'd like to start the evening off in style, I'll give you a taste of what's to come by slowly stripping down to my lingerie and giving you a lap dance that will get our time going in exactly the right way. I believe in building things up with flirtation and lots and lots of teasing.'
Secrets: 'I'm sure your current and future fans would love to know if there's a significant other in your life?'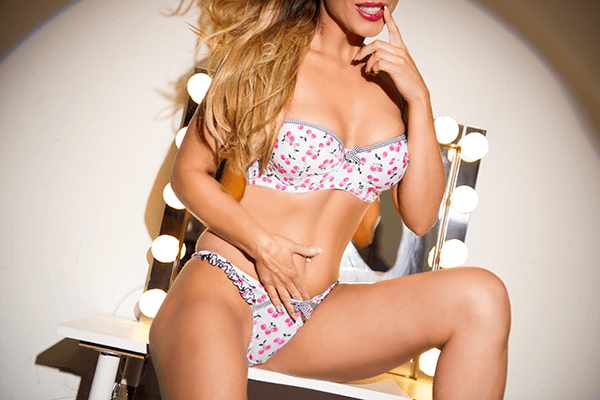 Lara: (laughs) 'No, definitely not. I've been single for a while and in fact one of the reasons behind my decision to become an escort was that I've got all this pent up frustration and I need to let it loose on some hot guys who know how to treat a woman! What better way to get my kicks than by spending my evenings indulging in some quality, no-strings-attached fun with the opposite sex?'
Secrets: 'How should an interested guy go about booking you?'
Lara: 'Give Secrets a call! I have a career and I work hard to keep myself in super-sexy lingerie and designer stilettos, but you can certainly ask me to call you to arrange a mutually convenient date in advance, or I might be able to visit you straight away – you've just gotta call Secrets to find out!'
Secrets: 'What kind of dates do you enjoy?'
Lara: 'Being open minded and up for anything, I love being out and about in the city and whatever your chosen activity, I'll be delighted to accompany you. Dressing up for a wild night out or for a more discreet social function is something I do with confidence as I have natural style and an instinct for knowing what outfit will work best in any given situation. I welcome all requests from my gentlemen friends as I want to be the embodiment of your fantasies and I'll do whatever it takes to satisfy you.'
We think you'll agree that this temptress should be right at the top of your 'to do' list guys. Your evening of shared desire and erotic adventure is just at the end of a short phone call, and once you experience the charms of this beautiful escort, you'll definitely be back for more. Call Secrets now on 0161 798 6769 and ask for lovely Lara.