Hey guys, I'm Alice, an 18-year-old brunette with sea-green eyes and a full, luscious pout. Are you sitting there all on your lonesome wondering how on earth you can make your night in Manchester one you'll never forget?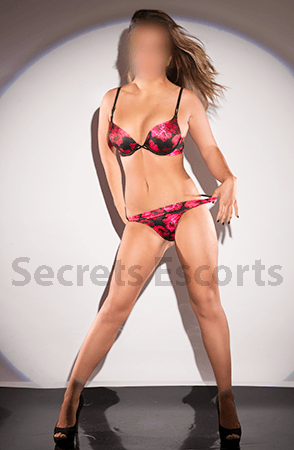 I've got the very thing to excite and delight you – me! I have a light, golden tan that covers every inch of my firm, toned body, all topped off by long, glossy, highlighted chocolate-brown locks that fall like satin to my shoulders. I know that I have a great figure – I'm shapely and tight in all the right places, with long, slender legs and a small waist. As I slowly slip out of my clothes, giving you just a hint of my pert, supple breasts encased enticingly in a black lace bra, you'll be begging me not to stop, and by the time I've stripped to nothing but my panties, it won't just be your pulse that's throbbing.
With so much to do in Manchester tonight, you'll need an exquisite, glamorous young guide to make sure you hit only the best places. Whether you'd like to indulge in a few cocktails alongside footballers and TV stars, play the tables at a VIP casino or dance the night away on the tables of some of the wildest clubs in the North West, I can be right there at your side making your dream a reality. Although I'm young, I know how to make an impression and whatever the occasion I am always dressed to thrill from my sexy little dress, heels and sparkling jewellery to my stunning lingerie and lace top stockings.
If you're looking for an experience that goes beyond the physical, be reassured that I am not just a beautiful face and a hot body. A career girl by day, I am as intelligent as I am ravishing and I can converse at every level. If you're the kind of guy who likes the company of a cheeky, witty young lady over dinner and wine, then I offer the whole package. Conversely, if you'd rather not go out at all and you feel that you'd rather let our bodies do all the talking, I would be delighted to join you in your home or hotel room so we can get down to an entirely different kind of conversation.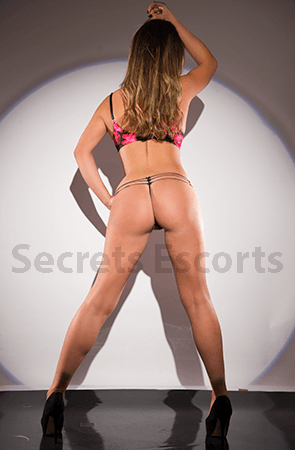 Whatever your plans for the evening, if you like a girl who's young, yet confident in her sexuality and ability to flirt, then you'll want to meet me tonight. Perhaps I'll hold your gaze in mine and gently suck on my fingers while you watch, mute with desire. Maybe I'll let my hands subtly caress the length of my body from my mouth, down my neck and collarbones, lightly touching the curve of my breasts under my skimpy little dress and further down... And then I'll lean into you, my lips just brushing your ear as I start to whisper all the things that I'd like you to do to me and me to you. You should know that although I'm only 18, I'm very creative, so you'll be forced to keep your composure as I tell you my deepest fantasies and desires while you imagine my mouth and body satisfying you in ways you can hardly dare to imagine. One thing I can promise you is that one night will never be enough – you'll be calling me back time and time again.
I guess the only real question left to answer is why you're still sitting here reading all about me when you can pick up the phone and meet me? Trust me when I say I'm far sexier in the flesh than I am on my photos – but you'll have to make that call to find out.
Call 0161 798 6769 now to make a booking with Manchester escort Alice – you won't regret it.