Manchester escort Lizzie is a long-standing escort at Secrets. She may only be just out of her teens, but this experienced and beautiful blonde is still one of the freshest, warmest and most popular escorts on our books.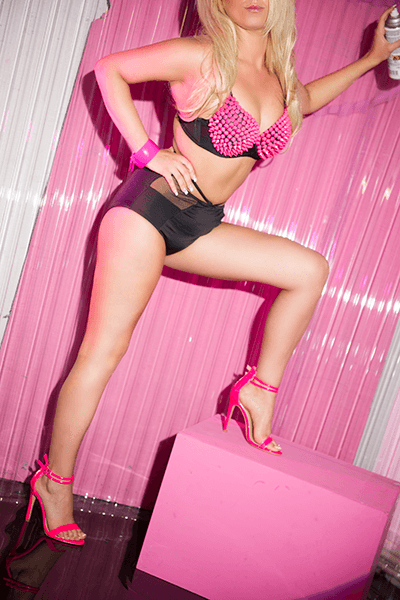 Always eager to meet new friends, perpetually attempting to satisfy that insatiable appetite for all things hedonistic, Lizzie is the go-to girl for the ultimate good time.
Lizzie is more than a little feline. She's a people person, especially where men are concerned, as they make her purr with pleasure. This barely-legal stunning blonde is unusually uninhibited, especially at night when she's in the company of a gorgeous guy, soaking up the energy of the city. Available to visit all the VIP bars that Manchester has to offer, or head to one of its infamous gentlemen's clubs to take in the delights of the fairer sex, this open minded minx just loves to party. Or if you're looking for an evening that's more sedate, it would be her pleasure to accompany you to a fine-dining restaurant, indulging in a little dessert in your room afterwards. This sexy escort has every right to feel confident in her looks and she loves to tease, stripping those luscious curves oh so slowly to warm you up for the real main course. Lizzie's beautiful body is made for sin and she's always ready to be led astray.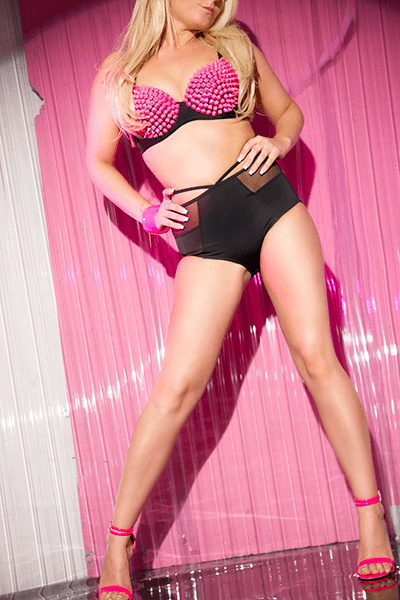 As you can see from her photos, Lizzie likes to take care of her looks and her figure. Barely out of her teens, this worldly-wise, yet innocent-looking babe is as playful and naughty as she is stunning. Are you the kind of guy who'd like to recharge his batteries with a young lady who makes the Duracell Bunny look tame? Been missing a little sugar and spice at home? Don't be all alone tonight - Lizzie is just the girl for you.
Growing up, Lizzie always felt that she had to contain her natural desires, especially when she started to get certain stirrings toward the stronger sex. Finding boys to help her lose her inhibitions was never a problem given her appeal to most of the local boys (and girls!). But there was always that frustrating lack of ability to please a girl who was seeking more than an awkward, inexpert fumbling. As soon as she turned 18, Lizzie joined Secrets and found a whole ocean of experiences to dip those pretty toes into. As such, Lizzie has a fondness for gentlemen who know how to please a lady. Age aside, she finds that she most enjoys men who know how to ask for what they want without reservation or shyness.
Have you made plans yet? Lizzie isn't the sort of girl who wants to be left lounging when she can be planning all the adventures that could be coming your way tonight. Already, her soft, pouting lips curl up invitingly at the prospect of sharing her considerable appetite for lust and passion. Don't wait - why don't you call 0161 798 6769 right now to find out how you can experience the best that Manchester has to offer?